28.02.2017 | Research Paper | Ausgabe 2/2017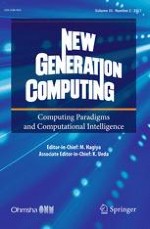 Assigning a Personality to a Spoken Dialogue Agent by Behavior Reporting
Zeitschrift:
Autoren:

Yoshito Ogawa, Hideaki Kikuchi
Wichtige Hinweise
In association with The Japanese Society for Artificial Intelligence.
Abstract
A method to assign a personality to a spoken dialogue agent is proposed and evaluated. The proposed method assigns a personality using agent reporting about behavior independent of interaction with a user. The proposed method attempts to assigning complex personalities. For this purpose, we have defined a behavior report dialogue and designed a personality assigning method using behavior reporting. The proposed method consists of three steps: collecting stereotypes between a personality and behavior through a questionnaire, designing the behavior report dialogue from the collected stereotypes, and agent reports about behavior at the start of interactions with a user. Experimental results show that the proposed method can assign a personality by repeating the behavior report dialogue, (the assigned personality is equivalent to the personality determined by the collected stereotypes) and that reporting behavior influences the assigned personality. In addition, we verified that the proposed method can assign "kind", "judicious" and the five basic personalities defined in the Tokyo University Egogram Second Edition.