2019 | OriginalPaper | Buchkapitel Open Access
Associated Petroleum Gas Flaring: The Problem and Possible Solution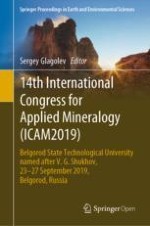 Autoren: A. Vorobev, E. Shchesnyak
Abstract
The article analyzes the current state and prospects for utilization of a hydrocarbon component dissolved in oil and released during its extraction and preparation - associated petroleum gas (APG). The authors studied the properties, characteristics and component composition of APG.
The analysis of the APG use at the international and regional levels is carried out. The main causes of flaring were discussed and the shortage of production capacities for APG processing in the Russian Federation was noted as one of the main factors in the high level of APG flaring in the country.
The paper notes possible ways of utilization of associated petroleum gas, which depend on oil production conditions, such as field characteristics, oil/gas ratio (gas-oil factor), and market opportunities for recovered gas. An overview of all APG utilization methods are presented, which focuses on unit costs, economic benefits and environmental impact reduction. The authors analyzed the innovative experience of effective APG use in the USA and Canada. Special attention is paid to the need to solve the problem of the effective use of APG in the Russian Federation, especially the reduction of its burning in flare plants.