2018 | OriginalPaper | Buchkapitel
Developing Instructional Videos to Direct Business Respondents Through a Feature-Heavy Online Survey Instrument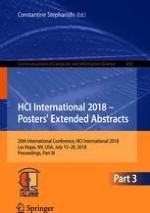 Erstes Kapitel lesen
Autor: Rebecca Keegan
Abstract
The economic census, conducted by the U.S. Census Bureau every five years, collects operational and performance data from roughly 4 million U.S. business establishments in non-farming industries. The level of detail requested, along with wide variation in the complexity of businesses, requires a highly sophisticated and flexible software design for online data collection. Thus, for the 2017 Economic Census, the Census Bureau redesigned and expanded its Web survey instrument, providing respondents with several new, more convenient features to help them complete the economic census.
Based on usability testing, debriefing phone calls, discussions with subject matter experts, and analysis of help calls received by the Census Bureau, we identified several features of the re-engineered website that were potentially problematic for users. Ten 'how-to' videos were created to assist respondents in navigating and utilizing these features to complete the Economic Census. Video topics included a general overview of the main screen, as well as specific action-items such as how to print, review data, and download spreadsheets.
Researchers conducted cognitive interviews with business respondents in order to evaluate and refine the how-to videos. The goal was to identify the best content for the videos that would address the most frequent user issues. During the interviews, participants completed several tasks designed to emulate the actions they would take when completing the actual survey. Participants then viewed the how-to videos, and provided feedback for each one.
Testing revealed strong support for the implementation of the videos. These videos helped orient respondents to the overall site and its key features. Ultimately, adding effective and readily accessible tutorial videos to the survey website may reduce help center workload and decrease the likelihood of respondent breakoff.