2017 | OriginalPaper | Buchkapitel
Gait Recognition with Multi-region Size Convolutional Neural Network for Authentication with Wearable Sensors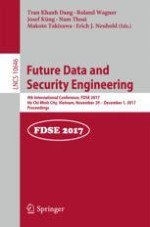 Erstes Kapitel lesen
Autoren: Khac-Tuan Nguyen, Thanh-Luong Vo-Tran, Dat-Thanh Dinh, Minh-Triet Tran
Abstract
As inertial sensors are low-cost, easy-to-use, and can be integrated in wearable devices, they can be used to establish as a new modality for user authentication in the smart environment in which computing systems can recognize persons implicitly by their walking patterns. This motivates our proposal to use multi-region size Convolutional Neural Network to recognize users from their gait patterns recorded from accelerometers and gyroscopes in mobile and wearable devices.
Experiments on Inertial Sensor Dataset of OU-ISIR Gait Database, the largest inertial sensor-based gait database, demonstrate that our best CNN models provide the accuracy of
\(96.84\%\)
and
EER
of
\(10.43\%\)
, better than those of existing methods. Furthermore, we also prove by experiments that by using only a subset of subjects in OU-ISIR dataset to train CNN models, our method can achieve the accuracy and
EER
approximately
\((95.53 \pm 0.82)\%\)
and
\((11.60 \pm 0.98)\%\)
, respectively.