2014 | OriginalPaper | Buchkapitel
Global Program for Certification of Local Clinical Engineers: Back to the Future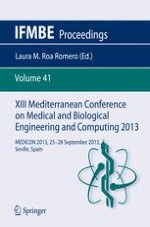 Erstes Kapitel lesen
Autor: M. Medvedec
For some, Clinical Engineering (CE) profession is relatively a new profession but, according to the recent data, it is part of the fastest growing community of expanding professions that make up healthcare workforce in current decade. The Clinical Engineering Division of the International Federation for Medical and Biological Engineering (CED/ IFMBE) has initiated a project that included a global survey of CE certification programs. The purpose of this project was to gather, analyze and synthesize available information to determine the need and the model for establishing an international program for certification in CE. In simple words, certification is issuing the document of completion or qualification, accreditation is like certification of the certification body, registration is recording or registering the certificates, and licensing is issuing a permission to do something that otherwise is forbidden.
In that context, an e-letter on behalf of the CED/ IFMBE was sent to (1) affiliated National Societies of the IFMBE, (2) members of the Yahoo! Group - CED Global, Clinical Engineering Division, and (3) all CED/ IFMBE Board members. It has been estimated that survey requests were sent to approximately 200 e-mail addresses in about 50 countries.
Only a few e-mails were reported by e-mail server software as undeliverable. So far, information has been received from 18 countries, resulting in a survey's response rate of more than one-third. The certification in CE appears to exist in 6 out of those 18 countries. In 2 countries there is an explicit legal framework i.e. acts on biomedical/clinical engineering, including the scheme for mandatory professional certification. In additional 4 countries the certification in CE exists on a voluntary basis.
Global CE community in the 21st century needs and deserves an international CE certification programme to come finally into life.