2020 | OriginalPaper | Buchkapitel
How Do New Ventures Operating in Tourism Industry Relate to Their Financial Goals?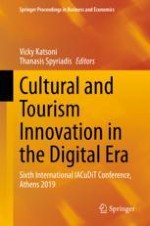 Erstes Kapitel lesen
Autoren: Alina Badulescu, Daniel Badulescu, Elena Stiubea
Abstract
The importance of the SME sector is undeniable, as a driving force for growth, innovation and competitiveness, but also as an essential employer or contributor to local and national budgets. The efficiency and dynamism of the SME sector are closely related to the ambitions and motivations of the founding entrepreneurs, in pursuing growth and consolidation goals. Most researchers, however, consider that, unlike large firms, entrepreneurs of the new small venture are constantly challenged to reconcile economic and financial objectives with other non-financial goals (recognition, lifestyle, family and community, etc.) and this may create significant discrepancies between the company's actual performance and the expectations of the entrepreneurs. These facts are probably more obvious for the new venture in tourism, where lifestyle goals often distress obtaining financial and commercial performance. In our research, which analyzed a significant number of tourism businesses included in the Entrepreneurship Database Program, we tried to answer to some questions regarding the main financial targets of the entrepreneurs, the average profit margins considered satisfactory by the new entrepreneurs, or if there is a specificity of tourism enterprises compared to the other areas. We have tried to address how financial and business growth objectives are associated with the entrepreneurial lifestyle expectations, especially in the early-stage development of the firm, in the so-called new venture.