05.09.2017 | Original Paper | Ausgabe 1/2018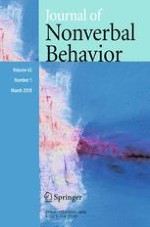 How People Really Suspect and Discover Lies
Zeitschrift:
Autoren:

Eric Novotny, Zachary Carr, Mark G. Frank, S. B. Dietrich, Timothy Shaddock, Megan Cardwell, Andrea Decker
Wichtige Hinweise
S. B. Dietrich and Timothy Shaddock are formerly affiliated with University at Buffalo, but no longer affiliated with an academic institution.
Abstract
Previous research suggested that real-world lies are detected through hard evidence, such as physical evidence or a direct confession, and not via nonverbal clues. However, we argue that discovering a lie is a process, and nonverbal clues are an important source of information that can induce suspicion, which then triggers the search for hard evidence. We replicated an original study suggesting the irrelevance of nonverbal clues, but experimentally manipulated the wording of the critical question as 'discovering' a lie versus 'suspecting' a lie. A second study was conducted that further manipulated the phrasing to ask about 'events' versus 'clues' that led one to detect the lie. Results of both studies showed that those asked about suspecting a lie cited nonverbal behaviors significantly more often than those asked about discovering a lie. Thus, in contrast to previous research, these findings suggest the importance of behavioral clues (e.g. verbal and nonverbal behavior), specifically in the early stage of lie detection.