2018 | OriginalPaper | Buchkapitel
4. My Story: Ascertaining the Truth in Cases of Incest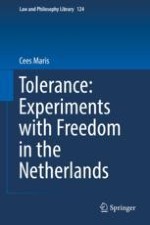 Erstes Kapitel lesen
Autor: Cees Maris
Abstract
This chapter discusses incest, a special case of sexual morality. The Netherlands belongs to the minority of European nations that have decriminalized incest between mature relatives. Dutch law only outlaws sex with
minor
relatives, in the same breath with prohibiting sex with non-relative dependent minors, such as pupils and minor servants. Dutch legal practice thus matches liberal political theory: it permits incestuous acts between consenting adults; incest with non-autonomous minors, even when voluntary, is prohibited on paternalistic grounds.
In incest trials the question of justice is closely linked to the question of truth. Because incest occurs in the bosom of the family, often the contradictory testimonies of the complainant and the accused is the only evidence available. Moreover, psychologists disagree about the truth-value of 'recovered memories' of incestuous relationships. How is the law supposed to deal with cases of this sort, where the seriousness of the offence is in inverse proportion to the weight of the evidence?
In this respect, incest trials are paradigmatic cases of the
narrative theory of law
. However, if the reality of law were as narrative as incest trials, this would imply the absurd consequence that no judge could ever exclude reasonable doubt.
Foundherentism
, an epistemological synthesis of foundationalism and coherentism, can overcome his sceptical conclusion. Even in incest trials it is possible to provide adequate empirical evidence. This argument is illustrated by analyses of the incest cases of Yolanda, Van Haaren, and Casanova.