01.06.2015 | Original Article | Ausgabe 2/2015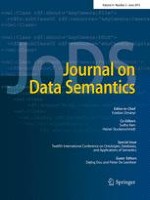 Ontology-Based Information Extraction: Identifying Eligible Patients for Clinical Trials in Neurology
Zeitschrift:
Autoren:

Peter Geibel, Martin Trautwein, Hebun Erdur, Lothar Zimmermann, Kati Jegzentis, Michaela Bengner, Christian Hans Nolte, Thomas Tolxdorff
Abstract
In this paper, we present a case study in using ontologies within a system for identifying patients who are eligible for clinical trials. The main purpose of this clinical research data warehouse (CRDW) is to support patient recruitment based on routine data from the clinical information system. In contrast to most other systems for similar purposes, the CRDW also makes use of information extracted from clinical documents like admission reports, radiological findings and discharge letters. The so-called linguistic pipeline of the CDRW recognizes negated and coordinated phrases. It is supported by clinical application ontologies, which enable the identification of main terms and their properties, as well as semantic search with synonyms, hypernyms, and syntactic variants. In the paper, we discuss questions related to designing the ontologies and filling them with content. The CRDW is currently being tested at several departments of the
Charité—Universitätsmedizin Berlin
and the
Vivantes—Netzwerk für Gesundheit GmbH
. In the article, we provide a thorough evaluation of the deployed systems based on real data related to clinical trials conducted by our neurology departments.