01.04.2016 | Research Paper | Ausgabe 4/2016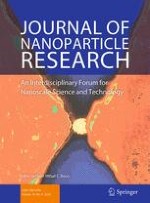 Silica nanoparticles induce multinucleation through activation of PI3K/Akt/GSK-3β pathway and downregulation of chromosomal passenger proteins in L-02 cells
Zeitschrift:
Autoren:

Weijia Geng, Yang Li, Yongbo Yu, Yang Yu, Junchao Duan, Lizhen Jiang, Qiuling Li, Zhiwei Sun
Abstract
Silica nanoparticles (SNPs) are applicable in various fields due to their unique physicochemical characteristics. However, concerns over their potential adverse effects have been raised. In our previous studies, we reported that SNPs could induce abnormal high incidence of multinucleation. The aim of this study is to further investigate the mechanisms of multinucleation induced by SNPs (68 nm) in human normal liver L-02 cells (L-02 cells). In order to determine the cytotoxicity of SNPs, MTT assay was performed, and the cell viability was decreased in a dose-dependent manner. The intracellular reactive oxygen species (ROS) detected by flow cytometry and multinucleation observed by Giemsa stain showed that ROS generation and rate of multinucleated cells increased after SNPs exposure.
N
-acetyl-cysteine (NAC), a glutathione precursor against SNP-induced toxicity, was used as a ROS inhibitor to elucidate the relationship between ROS and multinucleation. The presence of NAC resulted in inhibition of both ROS generation and rate of multinucleation. Moreover, Western blot analysis showed that the protein levels of Cdc20, Aurora B, and Survivin were down-regulated, and the PI3K/Akt/GSK-3β pathway was activated by SNPs. In conclusion, our findings strongly suggested that multinucleation induced by SNPs was related to PI3K/Akt/GSK-3β signal pathway activation and downregulation of G2/M phase-related protein and chromosomal passenger proteins.