01.12.2016 | Research | Ausgabe 1/2016 Open Access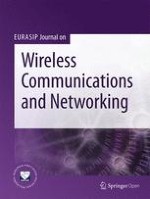 SmartLoc: sensing landmarks silently for smartphone-based metropolitan localization
Autoren:

Cheng Bo, Taeho Jung, Xufei Mao, Xiang-Yang Li, Yu Wang
Wichtige Hinweise
Competing interests
The authors declare that they have no competing interests.
Abstract
We present
SmartLoc
, a system to estimate the location and the traveling distance of a vehicle in urban environments by leveraging the lower-power inertial sensors (e.g., accelerometer, gyroscope, compass) embedded in smartphones. It has been well documented that the inherent noise in the data measured from these sensors will result in a huge drift in the final estimated moving distance and hurt the performance of location-based applications. In
SmartLoc
, we designed, tested, and evaluated a sequence of techniques to address this notoriously challenging task of noise canceling. By exploiting the intermittent strong GPS signals, we use the linear regression to build a prediction model from the trace estimated from inertial sensors and the trace computed from GPS. We extensively rely on automatically detected landmarks (e.g., bridge, traffic lights) and special driving patterns (e.g., turning, uphill, and downhill) from inertial sensors data to improve the localization accuracy when the GPS signal is weak. Our evaluations of
SmartLoc
in a large city demonstrate its technique viability and significant localization accuracy improvement compared with GPS and other approaches: the error is approximately within 20 m for 90 % of the time.
SmartLoc
system can also reduce the energy consumption for localization by carefully turning off GPS under certain scenarios.