2018 | OriginalPaper | Buchkapitel
Structural Properties of Collocations in Tatar-Russian Socio-Political Dictionary of Collocations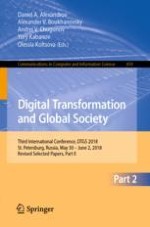 Erstes Kapitel lesen
Autoren: Alfiya Galieva, Olga Nevzorova
Abstract
This paper discusses some of the issues and challenges encountered during the compilation of the Tatar-Russian Socio-Political Dictionary of collocations, which is based on the data of the available corpora of the Tatar language. The area of collocations within the language system is of particular importance, and the well-known language-specificity of collocations suggests the need for bilingual collocation dictionaries.
The main criteria for selecting linguistic data are those of objective (frequency in the corpus) and subjective evaluation (evaluation of the word from the point of view of its thematic, stylistic and collocational value). The main unit in the Dictionary is the noun or verb phrase formed by filling one of possible semantic-syntactic positions of the word and meeting the criteria of semantic completeness. As an exception, we also included certain combinations of header words with postpositions derived from nouns, as long as the corresponding collocations are typical for socio-political discourse.
As it is a nontrivial task to fix basic forms of word combinations in morphologically rich languages, special attention is paid to the issue of lemmatization of collocations in the Dictionary (representing grammatical voice forms, fixing and translating predicative phrases, lemmatizing items with polyfunctional affixes, etc.).