22.08.2018 | Chemical routes to materials | Ausgabe 1/2019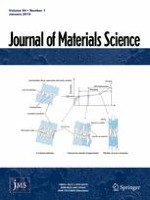 Synthesis of a novel magnetic SnNb2O6/CoFe-LDH 2D/2D heterostructure for the degradation of organic pollutants under visible light irradiation
Zeitschrift:
Autoren:

Jun Liu, Jia Li, Longxin Wang, Xingmei Bing, Xinling Cui, Fei Ji, Denis Dienguila Kionga
Wichtige Hinweise
Electronic supplementary material
Abstract
A novel two-dimensional/two-dimensional (2D/2D) magnetic SnNb2O6/CoFe-LDH hybrid was first prepared via a simple hydrothermal assembly method. The SnNb2O6/CoFe-LDH heterostructures displayed distinctly enhanced photocatalytic ability toward Methyl orange (MO), which was about 1.1 and 1.2 times higher than that of SnNb2O6 and CoFe-LDH, respectively. It is believed that the improved photocatalytic performance was mainly due to the unique energy band structure of heterostructures, which facilitated the efficient separation and transfer of photoinduced carriers and enhanced light harvesting. Moreover, the obtained photocatalyst exhibited high magnetic response under an external magnetic field, which was beneficial to the recovery of SnNb2O6/CoFe-LDH from aqueous solution. The successful fabrication of a visible-light-driven magnetic 2D/2D heterostructure photocatalyst is a significant contribution to wastewater treatment.