2019 | OriginalPaper | Buchkapitel
3. The Boundaries of the Human: From Humanism to Transhumanism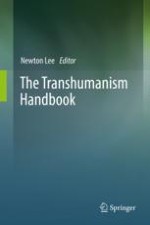 Erstes Kapitel lesen
Autor: José Luis Cordeiro
Abstract
Since the Big Bang, the universe has been in constant evolution and continuous transformation. First there were physical interactions, followed by chemical reactions, then biological processes, and finally now technological evolution. As we begin to ride the wave into human redesign, the destination is still largely unknown and the opportunities and threats are also growing.
Biological evolution continues but it is just too slow to achieve the possibilities available today thanks to technological evolution. Natural selection with trial and error can now be substituted by technical selection with engineering design. Humanity's monopoly as the only advanced sentient life form on the planet is coming to an end, supplemented by a number of posthuman incarnations, including enhanced humans, transhumans, robots and cyborgs, as we approach a technological singularity. Moreover, how we re-engineer ourselves could fundamentally change the ways in which our society functions, and raise crucial questions about our identities and moral status as human beings.
A new philosophy has been proposed to continue the ideas of humanism in a new world where science and technology are the major drivers of change. Julian Huxley, the English evolutionary biologist and humanist that became the first director-general of UNESCO and founder of the World Wildlife Fund, wrote that "the human species can, if it wishes, transcend itself —not just sporadically, an individual here in one way, an individual there in another way, but in its entirety, as humanity. We need a name for this new belief. Perhaps transhumanism will serve: man remaining man, but transcending himself, by realizing new possibilities of and for his human nature". Huxley originally published those words in his essay

Religion Without Revelation

, which was reprinted in his book

New Bottles for New Wine

(1957). The philosophy of transhumanism has greatly advanced since Huxley first used that word, particularly during the beginning of the twenty-first century since it is now clear than humans are not the end of evolution but just the beginning of a conscious and technological evolution.
Thanks to the accelerating rate of technological change, humans are transcending biological limitations. Human beings are crossing the traditional boundaries of what being human meant. Such radical changes have profound philosophical implications in what it is to be human and the interactions between humans with an increasingly modified environment. What is natural and what is not natural has a new meaning in transhumanism, since everything is still changing and evolving, but not just biologically but also technologically.
Reality is not static since humans and the rest of nature are dynamic, indeed, and both are changing continuously. Transhumanism transcends some static ideas of humanism as humans themselves evolve at an accelerating rate.