2019 | OriginalPaper | Buchkapitel
The Ottoman Landscape of Büyükçekmece. A Case of Oversight or Misinterpretation of the Past?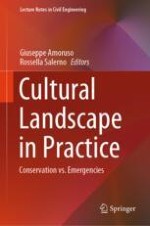 Erstes Kapitel lesen
Autor: Luca Orlandi
Abstract
The focus of this paper is the Ottoman site at Büyükçekmece Lake in Thrace, incorporated today in the outskirts of Istanbul. The Ottoman site analyzed as case-study was designed in the second half of the 16th Century by the master-builder Sinan for the Sultan Suleiman and Grand Vizier Sokollu Mehmet Pasha. The Büyükçekmece complex, a post station on the road, included a monumental stone bridge, a caravanserai, a small mosque and a fountain, and for centuries was an important center along the Imperial road connecting the capital with the West. As a result of uncontrolled expansion of the outskirts of Istanbul, starting in the 50s and 60s of the 20th Century, the site has been radically compromised, with the complete transformation of the rural landscape that was surrounding the complex, transforming it into an industrial area interspersed with residential zones. A recent project consisting of tourist-sports center and an entertainment park done by the Great Municipality of Istanbul in order to revitalize the area and attract more visitors, had compromised the historical buildings and the original site, making impossible to read the traces of the Ottoman past in that region. The impact on the historical buildings has been completely ignored and the redevelopment process did not take into account the cultural values of the architectural elements, their legacy and their relation with the landscape. This paper describes how regenerating the Ottoman heritage in Büyükçekmece, had compromised the whole site, giving no more possibilities to read the landscape that once characterized the area.