01.09.2014 | Research Article | Ausgabe 3/2014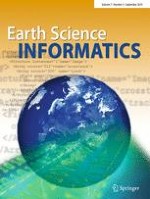 Voltage stability in a long-distance power transmission system impacted by the geoelectric field due to a geomagnetic disturbance
Zeitschrift:
Autoren:

Wei-li Wu, Lian-guang Liu, Chun-ming Liu
Wichtige Hinweise
Communicated by: H. A. Babaie
Abstract
The voltage stability problem in long-distance transmission systems can be exacerbated by geomagnetic disturbance (GMD) even in middle and low latitude areas where the effects of GMDs are considered to be mild compared to auroral areas. With the high voltage and the long-distance transmission lines, power system in China has to face the voltage instability risk. To clarify and measure the risk from GMD represented by geoelectric field, method for analysis of relationship between voltage stability of the long-distance transmission system and the size and direction of geoelectric field is provided. On the basis of calculation for geomagnetically induced currents (GICs) of power system and the additional reactive power losses of transformer due to GIC, the model of long-distance transmission line affected by geoelectric field is established. To measure the impact on the voltage stability of power system and the sensitivity of voltage to geoelectric field, the voltage stability index and the set of voltage limit violation nodes are proposed and calculated considering different geoelectric field and different initial operation conditions of power system. By taking the Northwest 750 kV power system in China as an example, voltage stability with geoelectric field magnitude from 1 V/km to 10 V/km, direction (0°) from north to south (180°) is analyzed and the voltage stability index is calculated, and the set of voltage limit violation nodes are summarized as well. The results show that the method is feasible and the index can reflect actually the relationship between the long-distance transmission system voltage stability and the geoelectric field, and the set of the voltage limit violation nodes can indicate which nodes are most susceptible to GMD.