2019 | OriginalPaper | Buchkapitel
What Do Experienced Practitioners Discuss When Designing Product/Service Systems?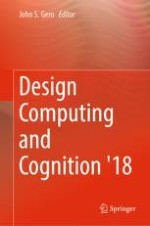 Erstes Kapitel lesen
Autoren: Abhijna Neramballi, Tomohiko Sakao, John S. Gero
Abstract
This paper presents empirical results aimed at increasing the understanding of conceptual activities of Product/Service Systems (PSS) design by experienced designers from industry. Results are derived from a protocol analysis of five PSS design sessions, using the Function–Behavior–Structure coding scheme. Sessions included five pairs of professional designers and the task was to redesign a concept for an existing PSS to improve its resource efficiency. The results show (i) the distribution of design issues during PSS design sessions, (ii) on average 47% of the overall cognitive design effort spent by the designers is related to behavior, and (iii) all the design issues except requirements are constantly focused on during the entirety of the design sessions. Major differences compared to product design are the average occurrence of function for PSS design (23%) for product design (4%) and of structure for PSS design (22%) compared to the product design (35%).