2018 | OriginalPaper | Buchkapitel Open Access
1. What Is This Book Good for?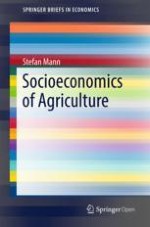 Autor: Stefan Mann
Abstract
Socioeconomics may be under greater pressure to define itself than the "classical" sciences. The latter have largely been defined by the conceptualization of real-world phenomena: biology, for example, arose because of the willingness to better understand the phenomenon of life in its different specificities. Economics arose to study and resolve the issue of scarcity. And sociology was created to analyze the dynamics of societal groups.