11.01.2021 | Chemical routes to materials | Ausgabe 13/2021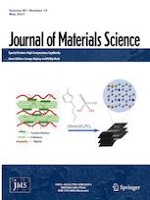 Bi-component MOF-derived high-sensitive triethylamine gas sensors based on MoO3/ZnMoO4/CoMoO4 hierarchical structures effectuated by tunable surface/interface transfer behavior
Zeitschrift:
Autoren:

Qian Ma, Shushu Chu, Hang Li, Jia Guo, Qi Zhang, Ziqiong Lin, Junpeng Wang, Quande Che
Wichtige Hinweise
Handling Editor: Christopher Blanford.
Supplementary information
Publisher's Note
Springer Nature remains neutral with regard to jurisdictional claims in published maps and institutional affiliations.
Abstract
One-dimensional MoO3/ZnMoO4/CoMoO4 hierarchical structures with sequential layered and granulated constitutional units on surfaces have been successfully designed and fabricated, mainly derived through the introducing of bi-component MOF and the effective element migration mechanism. Based on the different adding ratios of Co and Zn sources, the obtained hierarchical structure can be composed of the central MoO3 nanobelts, the outer uniform ZnMoO4 shell, and the outermost tunable CoMoO4 nanoparticles. The well-organized ZnMoO4 shell and CoMoO4 nanoparticles grown on MoO3 surface provide favorable opportunities for improving the surface absorption and chemical reaction, electron transport paths, and electron transfer efficiency. Compared with MoO3 nanobelts and MoO3/ZnMoO4 composites, the optimal MoO3/ZnMoO4/CoMoO4 sensors exhibit superior gas-sensing response value of 505.67 for 10 ppm triethylamine (TEA) at 270 °C as well as excellent gas selectivity and long-term stability. The superior gas-sensing performance is mainly attributed to the combination of the designed multi-level effective heterojunctions, large specific surface area, the enhanced surface adsorption/reaction, and the particular surface/interface electron transport process. More importantly, the current work presents a new insight of original gas-sensing MoO3/ZnMoO4/CoMoO4 hierarchical structures for detecting the variation of freshness in shrimp storage, indicating the practical applications in chemical detector and biosensor fields.
Graphical abstract
×