2013 | OriginalPaper | Buchkapitel
52. Effective Ship Ballast Water Treatment System Management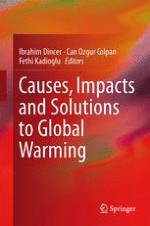 Erstes Kapitel lesen
Autoren: Levent Bilgili, Kaan Ünlügençoğlu, Uğur Buğra Çelebi
Verlag: Springer New York
Abstract
Shipping runs the major part of world trade. Using ballast water is the most common way to stabilize a ship after loading and unloading the cargo. Taking ballast water after unloading the cargo would increase the ship's weight. Therefore draught of the ship increases to the level before unloading. Increased draught may be required for proper propeller immersion or any other function. Similarly, ballast water discharging after loading would decrease the draught and thus, the total resistance would reduce. Ballast water is also used by submarines to submerge and emerge as the sole way.
Besides its great effect on ship stability, ballast water causes an important problem. While a ship loads ballast water from any sea, it also loads some endemic species to its tanks. When the ballast water is being discharged, these species are moved into another ecology in which they may behave as invasive species. These species may have a great effect on the local ecological system. Besides, discharging ballast water in different water mass may cause the moving of some solid or liquid harmful materials.
By Marine Environment Protection Committee, International Maritime Organization has studied on this issue. Besides, ballast water systems are being regulated by national and international rules.
To provide these effects some new technologies are being developed such as new and more effective filters. In this chapter, the importance of ballast water treatment systems and new technologies is investigated and presented. Treatment systems, their effects on water issues, and the costs and benefits of the systems are mainly focused.