21.11.2018 | Ausgabe 2/2019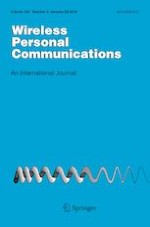 Evaluation of Random Physical Cell Id Assignment to Femtocells Under Dense Cell Deployment
Zeitschrift:
Autoren:

Marek Sedlacek, Robert Bestak
Wichtige Hinweise
Publisher's Note
Springer Nature remains neutral with regard to jurisdictional claims in published maps and institutional affiliations.
Abstract
The paper discusses femtocell identification aspects in mobile networks such as long-term evolution (LTE) and LTE-advanced. Femtocells, or femto access points (FAPs), are new-class of base stations in addition to existing macro, microcells. Unlike these cells, femtocells implement automatic configuration principles. One of the main parameters in the automatic configuration process is among others an physical cell identifier. By considering two FAP deployment models, we discuss collision and confusion issues, which affect the proper physical cell id allocation. The first model represents a random deployment of FAPs within a (rural) macrocell area, whereas the second one, called dense urban model, constitutes placement of FAPs in a built-up area. The given study serves for the better understanding of interrelations between differently placed FAPs in term of collision and confusion events, and the obtained results can be used as a basis when designing an algorithm for automated assignment of physical cell identifier.