21.07.2020 | Ausgabe 4/2020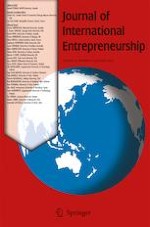 Evidence-based persuasion: A cross-cultural analysis of entrepreneurial pitch in English and Spanish
Zeitschrift:
Autor:

Ana Maria Ducasse
Wichtige Hinweise
Thanks to the anonymous reviewers who provided insightful feedback.
Highlights
Justification and contributions of the research
: This is the first study to employ a multidimensional analysis to deconstruct entrepreneurial pitch by investigating its stages and related rhetoric. In this way, known qualities and determinants of funding decisions around successful pitch from the literature are extended into diverse linguistic contexts.
Research questions/purpose
: The purpose of the study is to report on the rhetoric employed to deliver successful entrepreneurial pitch in UK English compared with Peninsular Spanish.
Methods:
The innovative analysis combines an adaptation of Genre Theory and Rhetorical Structure Theory to build on previous research that contrasts spoken business English and Spanish in appointment scheduling.
Information/data
: The corpus is derived from a 3-min pitch to business angels in two reality shows. Data comprised transcripts made from programs available online and/or via 'on-demand': 10 Spanish participants on 'Tu Oportunidad
2013
" and 10 English participants on 'Dragons' Den(
2012
)', selected with a gender balance and parallel products types. The UK episodes were taken from 2012 to 2014, and the Spanish were from 2013.
Results/findings
: Findings across both languages, and within the obligatory stages of pitch (
Opening
⁁
Proposition
⁁
Product
⁁
Purpose
⁁
Business
), evidence a tendency to employ five principal rhetorical relations: RESULT, ELABORATION, PREPARATION, BACKGROUND and PURPOSE. Importantly, an EVALUATION is present in the pitches that are funded, drawing implications for the delivery of a successful pitch.
Limitations
: The study limitations are that (a) each subsample was a convenience sample delimited by what was available online and (b) in discourse studies, the sample size is dictated by the granular nature of the analysis employed to mount arguments from representative, but not unwieldy data sets.
Theoretical implications and recommendations
: Implications for business communication educators encompass both the teaching of evidence-based communication skills to successfully persuade and the avoidance of the pitfalls of unsuccessful communication: a combination which underpins the achievement of global intercultural real-world standards.
Practical and managerial implications and recommendations
: This study is useful for entrepreneurial pitch that involves cross-border business activity between English and Spanish. The intercultural analysis suggests that obligatory stages in pitch may affect the Rhetorical Structure Theory relations used to convey speakers' intentions in British English and Peninsular Spanish.
Policy implications and recommendations
: In offering a two-pronged matrix of characteristics for successful and unsuccessful persuasion, findings demonstrate that linguistic factors have an important role in improving cross-cultural knowledge in the context of business communication, as well as underlying implications for shifting workplace realities and settings.
Recommendations for further research:
Cross-cultural linguistic analysis makes explicit the differences experienced by speakers in cross-border business activity, so further research on pitch in other languages can provide evidence to promote success in communication across different languages and cultures.
Publisher's note
Springer Nature remains neutral with regard to jurisdictional claims in published maps and institutional affiliations.
Abstract
Since the definition of elevator pitch, e.g. Pagliarini (
2001
), researchers have debated the 'right' way to pitch an idea. Entrepreneurial pitch is widely taught in business communication, and although most research is based on the content, e.g. Pollack, Rutherford and Nagy (
2017
), the rhetorical and linguistic characteristics are less researched in English, e.g. Daly and Davy (
2016a
,
b
), or indeed other languages. This paper, reports on the rhetorical relations found within obligatory and optional stages in pitch discourse from a previously analysed data set comprising two different corpora: ten English and ten Spanish sets of entrepreneurial pitch. The conclusion suggests a tendency to use five rhetorical relations:
result
,
elaboration
,
preparation
,
background
and
purpose
emerging within the obligatory stages in all 20 pitches. In addition, an
evaluation
relation is present in the pitches that are funded and thus are successful. The intercultural analysis of the two spoken corpora suggest that obligatory stages in Pitch may affect the Rhetorical Structure Theory relations used to convey speakers' intentions in British English and Peninsular Spanish.