09.01.2018 | Energy materials | Ausgabe 9/2018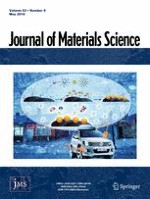 High-energy sodium-ion capacitor assembled by hierarchical porous carbon electrodes derived from Enteromorpha
Zeitschrift:
Autoren:

Xiao Liu, Huanlei Wang, Yongpeng Cui, Xiaonan Xu, Hao Zhang, Gaofei Lu, Jing Shi, Wei Liu, Shougang Chen, Xin Wang
Wichtige Hinweise
Electronic supplementary material
Abstract
A sodium-ion capacitor is created with excellent energy and power performances. All the positive and negative electrodes are fabricated by Enteromorpha-derived hierarchical porous carbon (EDHPC). The high specific surface area with hierarchical porosity, dilated graphitic layer with high edge defects, and rich heteroatom doping of EDHPC ensures reversible sodium storage and facile ion transport as sodium-ion battery anode. By tuning the potential of the positive and negative electrodes, both electrodes achieve the equal capacity, which allows the electrochemical performance of the assembled sodium-ion capacitor to be greatly improved and optimized. The assembled sodium-ion capacitor has a maximum energy density of 84 Wh kg−1, while maintaining 42 Wh kg−1 at a high power of 9053 W kg−1. The optimized sodium-ion capacitor can retain 67% of its capacity after 5000 cycles. This work gives a general strategy for designing high-performance sodium-ion capacitors for low-cost and large-scale production.