2015 | OriginalPaper | Buchkapitel
Is Good Governance Conceptualised in Indonesia's State Asset Management Laws?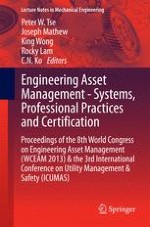 Erstes Kapitel lesen
Autoren: Diaswati Mardiasmo, Charles Sampford
Abstract
Indonesia exemplified its enthusiasm in reforming state asset management policies and practices through the establishment of the Directorate General of State Assets in 2006. The Directorate General of State Assets have stressed the new direction that it is taking state asset management laws through the introduction of Republic of Indonesia Law Number 38 Year 2008; an amended regulation overruling Republic of Indonesia Law Number 6 Year 2006 on Central/Regional Government State Asset Management. Law number 38/2008 aims to further exemplify good governance principles and puts forward a 'the highest and best use of assets' principle in state asset management. However, there is still ambiguity in the meaning of 'the conceptualisation of good governance within state asset management'—particularly in regards to the definition, context, extent, examples, and guidelines. This paper examines state asset management regulations in three Indonesian regional government case studies: DIY Yogyakarta, Gorontalo Province, and DKI Jakarta. This paper introduces the 'Good Governance Evaluator Tool', informed by Miles and Hubermann (1994) work in tabulation and matrix data analysis tool. To facilitate the process of good governance conceptualisation evaluation, it is empirical that each state asset management law, policies, technical guidelines from each regional government is evaluated against the five good governance principles: accountability, transparency, efficiency, stakeholder participation, and regulatory compliance. Through this process which good governance principles are conceptualised, the level in which it is discussed within each clause of a state management law, and the level in which this conceptualisation is understood by state asset managers; can be mapped. This paper emphasises the variance, and at times contradictory nature, in which good governance principles are conceptualised in Indonesia's state asset management laws. As such this paper informs future asset management policy makers of the quality in which asset governance is exemplified in current laws and technical guidelines.