01.12.2016 | Review | Ausgabe 1/2016 Open Access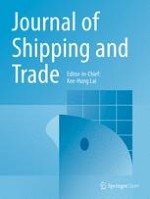 Low emission engine technologies for future tier 3 legislations - options and case studies
Zeitschrift:
Autoren:

Christer Wik, Seppo Niemi
Wichtige Hinweise
Competing interests
The main author, Christer Wik, works at the company Wärtsilä Finland Oy from where a large part of the information for the research has been obtained. Financing for the research work has been obtained from the natural gas fund of Gasum Oy via Tekniikan edistämissäätiö. Both of these have shown no competing interest or influenced the research results by any means and thus there exist neither financial nor non-financial competing interests regarding this research.
Authors' contributions
The main author, CW, has been responsible for collecting all research data as well as for the analysis of data and writing of the manuscript. The second author, professor SN, has been revising the manuscript and given valuable input to its construction and setup. All authors read and approved the final manuscript.
Abstract
Marine emission legislation such as the current IMO Tier II and upcoming IMO Tier III requirements within the revised Marpol Annex VI have been major drivers for performance development of marine engines during the latest years. These requirements have triggered a vast amount of research activity at the engine OEM's in order to identify and develop the best possible technologies for fulfilling the requirements. A main objective of this research has been to identify the various options available for reducing engine SOx and NOx emissions and to clarify the main criteria engine manufacturers consider to determine the optimum technology. Another objective has been to investigate how ship-owners and operators within the various marine segments are impacted by the new emissions requirements and what key factors they need to consider when identifying the optimum engine technology.
Case studies conclude that the optimum solution can vary depending on the vessel application, operating time inside ECAs, as well as prices for fuels and reduction agents. In new-building cases, gas operated engines without after-treatment systems show a strong value proposition as an alternative to liquid fuel engines that require after-treatment solutions - especially for short-haul shipping applications where tighter emission legislations are enforced to a larger extent.
Overall, 2-stage turbo charging, LNG, and SCR technologies are concluded to be the most feasible technologies. Generally, lower operating costs can compensate higher capital expenditures meaning that the owner should carefully evaluate the total cost of ownership of the various alternatives, and not consider only the initial capital expenditure. The choice of best technology option depends on a variety of issues which can change over time - such as the operation profile and route of the vessel and commodity prices. Consequently the ship-owner should evaluate the alternative technologies for a wide range of possible scenarios to find a flexible solution that minimizes exposure to risks related to changing boundary conditions.
With this research, the reasons why certain emission reduction technologies are preferred to others both from OEM's and ship-owner's point of view are quantified and the most feasible technologies for meeting the requirements are identified.