2012 | OriginalPaper | Buchkapitel
9. Multifilamentary Superconducting Composites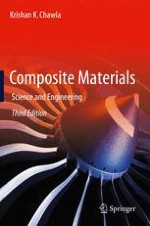 Erstes Kapitel lesen
Autor: Krishan K. Chawla
Verlag: Springer New York
Abstract
Certain materials lose all resistance to the flow of electricity when cooled to within a few degrees of absolute zero. The phenomenon is called
superconductivity
, and the materials exhibiting this phenomenon are called
superconductors
. Superconductors can carry a high current density without any electrical resistance; thus, they can generate the very high magnetic fields that are desirable in many applications: magnetic resonance imaging, high-energy physics, and fusion energy programs. Other fields of application include magnetic levitation vehicles, magneto hydrodynamic generators, rotating machines, and magnets in general. Kamerlingh Onnes discovered the phenomenon of superconductivity in mercury in 1911. Since then, some 27 elements and hundreds of solid solutions or compounds have been discovered that show this phenomenon of total disappearance of electrical resistance below a critical temperature,
T
c
. Figure 9.1 shows the variation of electrical resistivity with temperature of a normal metal and that of a superconducting material, Nb
3
Sn. The critical temperature is a characteristic constant of each material. Kunzler et al. (1961) discovered the high critical field capability of Nb
3
Sn and thus opened up the field of practical, high-field superconducting magnets. It turns out that most of the superconductors came into the realm of economic viability when techniques were developed to put the superconducting species in the form of ultrathin filaments in a copper matrix as described below. A similar development route is used for the newer oxide superconductors.