2022 | OriginalPaper | Buchkapitel
8. NOS Personal Assistant to Engage Elderly People with Smart Home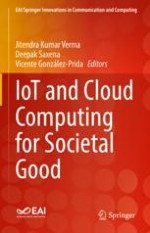 Erstes Kapitel lesen
Autoren: Carolina Maio, Emanuele Tidó, Nuno Martins, Nuno Faria, Joana Sousa, Carlos Silva, João Ferreira
Abstract
The Internet of Things has increased among residential consumers. The main drivers for the growth of smart home market will be video doorbells, voice-assisted technologies, and surveillance systems due to the growing increase in consumer demand.
Meanwhile, the world is aging rapidly. Elderly people want to live healthy and active in their homes; however, this population presents key challenges with smart homes. Most of the smart things targeting elderly population are focussed on improving the Quality of Life rather than providing a seamless and learning ecosystem for breaking their fears with technology.
We described a personal assistant that allows the users to learn how to work with smart sensors, giving them different contexts to test, use, learn and at the same time to keep active and update regarding the next generation of homes. This personal assistant will promote voice interface and learning in the following contexts: to control television and router; to control lights; and to care their plants.