01.06.2015 | Research Paper | Ausgabe 3/2015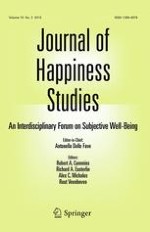 Personal Resources, Hope, and Achievement Among College Students: The Conservation of Resources Perspective
Zeitschrift:
Autoren:

David B. Feldman, Oranit B. Davidson, Malka Margalit
Abstract
The current study examines the relationships of students' grades and goal achievement to changes in three personal resources (hope, self-efficacy and optimism), before and following participation in a focused hope intervention. According to Hobfoll's (Am Psychol 44:513–524,
1989
) conservation of resources paradigm, people attempt to amass and protect personal resources (i.e., aspects of the self linked to resiliency), and existing resources can be mobilized in pursuit of further resources and achievements. The goal of the study was to identify individual differences related to changes in these resources and their relationships with academic achievement over time. Based on Snyder's (
The psychology of hope
. Free Press, New York,
1994
) Hope Theory, and augmented by concepts drawn from self-efficacy and optimism theories, 83 first-year college students participated in a focused hope intervention workshop. The results highlight individual differences in hope levels. Particularly, we found an interaction of time and hope levels on academic achievement. Students who achieved higher levels of hope following the workshop attained higher grades in the semester following the intervention, even though mean grades were not statistically different before the intervention. Optimism and self-efficacy scores both increased immediately following the workshop, but displayed different trajectories at follow-up. Hope manifested more consistent relationships than optimism or self-efficacy with grades over time. The implications of these changes for future research as well as for intervention in educational systems are discussed.