2019 | OriginalPaper | Buchkapitel
Relationship Between Context-Social and Academic Performance: First Notes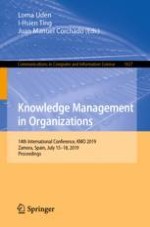 Erstes Kapitel lesen
Autoren: Ortega C. Juan, Gómez A. Héctor, Villavicencio Alvarez Victor Emilio, Lozada T. Edwin Fabricio, Francisco R. Naranjo C
Abstract
Context: Student performance based on interaction with virtual learning environments and traditional classroom.
Problem: In the academy it is not clear what variables can influence the academic score, since there are different conclusions according to the context in analysis.
Objective: To find academic and social variables that influence academic performance in virtual environments of learning and traditional classroom.
Methodological Proposal: Apply data mining and correlation of variables as a first step to the identification of variables that influence academic score.
Experiment: We worked with two datasets according to the context under study. The results of the first experiment showed 83% of effectiveness that the level of education and the number of previous credits of the student directly influence their performance, while the interaction with the virtual learning environment does not directly influence the score. The high ratings in this data set is difficult to classify. In the second experiment, we worked on a traditional classroom. The results showed that academic performance is not linked to alcohol consumption at the end or midweek. Free days have no relation to performance. For the case of gender it seems to be better that women have a university preparation to achieve a better score. In relation to health, women are more affected with absences. Finally, if there is a relationship between internet access and performance. The results of this work are not conclusive, they are only the first notes to determine and corroborate the influence of academic and social variables in the academic score.