31.10.2016 | Theoretical Advances | Ausgabe 2/2018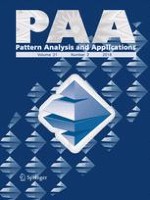 Robust copy–move forgery detection using quaternion exponent moments
Zeitschrift:
Autoren:

Xiang-yang Wang, Yu-nan Liu, Huan Xu, Pei Wang, Hong-ying Yang
Abstract
The detection of forgeries in color images is a very important topic in forensic science. Copy–move (or copy–paste) forgery is the most common form of tampering associated with color images. Conventional copy–move forgeries detection techniques usually suffer from the problems of false positives and susceptibility to many signal processing operations. It is a challenging work to design a robust copy–move forgery detection method. In this paper, we present a novel block-based robust copy–move forgery detection approach using invariant quaternion exponent moments (QEMs). Firstly, original tempered color image is preprocessed with Gaussian low-pass filter, and the filtered color image is divided into overlapping circular blocks. Then, the accurate and robust feature descriptor, QEMs modulus, is extracted from color image block holistically as a vector field. Finally, exact Euclidean locality sensitive hashing is utilized to find rapidly the matching blocks, and the falsely matched block pairs are removed by customizing the random sample consensus with QEMs magnitudes differences. Extensive experimental results show the efficacy of the newly proposed approach in detecting copy–paste forgeries under various challenging conditions, such as noise addition, lossy compression, scaling, and rotation. We obtain the average forgery detection accuracy (
F
-measure) in excess of 96 and 88% across postprocessing operations, at image level and at pixel level, respectively.