08.05.2018 | Special | Ausgabe 5/2019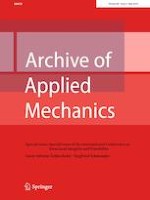 Study of 3D printing direction and effects of heat treatment on mechanical properties of MS1 maraging steel
Zeitschrift:
Autoren:

Katarina Monkova, Ivana Zetkova, Ludmila Kučerová, Miroslav Zetek, Peter Monka, Milan Daňa
Wichtige Hinweise
Publisher's Note
Springer Nature remains neutral with regard to jurisdictional claims in published maps and institutional affiliations.
Abstract
The objective of this paper is to investigate the mechanical properties of samples of MS1 Maraging Steel (untreated and heat treated), which were produced by additive technology in various orientations in the working area of the building machine. MS1 steel (European 1.2709 and German X3NiCoMoTi 18-9-5) is well known for its high strength, high fracture toughness, good weldability, and dimensional stability during aging. The literature review, related to the mechanical properties and fracture of MS1 steel, found that there are no available studies of the effects of both building direction and heat treatment on the mechanical properties of MS1 steel. The authors decided to address this omission and present this entirely new research in this article. The uniaxial tensile tests to fracture were completed at two of the authors' workplaces. The results were statistically assessed using Grubbs' test for outliers, and then the data were processed using box plots to be easily comparable from the point of view of print direction, heat treatment, and the values declared by the metal powder producer or in the tables (for conventionally produced steel). Scanning electron microscopy was used to analyze the fracture surfaces obtained after tensile testing cylindrical samples. The results showed that there was an impact on the mechanical properties depending on the sample orientation within the same heat treatment type; there was also significant influence of heat treatment, while the possibility of the natural aging effect on mechanical properties was also noted.