2018 | OriginalPaper | Buchkapitel
The Regional Innovation Policy: The Situation of Slovakia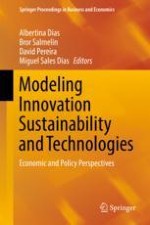 Erstes Kapitel lesen
Autoren: Maria Horehajova, Jana Marasova
Abstract
Main drivers of innovation in the economy are undoubtedly businesses. Entrepreneurs are expected to be inventive, to have initiative in discovering new products, methods, markets and be willing to take risks, which is also a prerequisite for successful business. Our research, while accepting the crucial role of enterprises in innovation, focuses on the role of regional authorities, which through innovation policies can greatly influence the development of innovation potential in the region. In our research, we rely primarily on existing studies of regional policy in general and we highlight the reasons for which the regional policy started to address the innovation potential. Next, we have analyzed the situation in Slovak Republic compared with the innovative potential of 28 EU countries and the changes that occurred in the years 2004–2013. In order to evaluate the innovation performance we have used six selected indicators that are part of a composite indicator—the Summary Innovation Index (Hollanders et al., Innovation Union Scoreboard: The European Commission Report, 2015.
http://​ec.​europa.​eu/​enterprise/​policies/​
. Accessed 16 June 2015). Finally, this chapter shows the importance and role of regional territorial authority in creating the innovative potential of the region, focusing on the Košice region. We present a specific case of cross-border innovation regional policy, common to the Kosice region in Slovakia and Northern Hungary region, and we summarize the results that this policy has made.