16.10.2017 | Biomaterials | Ausgabe 4/2018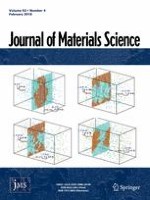 Zeolitic imidazolate metal organic framework-8 as an efficient pH-controlled delivery vehicle for zinc phthalocyanine in photodynamic therapy
Zeitschrift:
Autoren:

Mei-Ru Song, Dong-Yao Li, Fu-Yu Nian, Jin-Ping Xue, Juan-Juan Chen
Wichtige Hinweise
Electronic supplementary material
The online version of this article (doi:
10.​1007/​s10853-017-1716-z
) contains supplementary material, which is available to authorized users.
Abstract
To improve the aqueous solubility and cancer targeting of the photosensitizers in photodynamic therapy (PDT), we encapsulated the photosensitizer in a biocompatibility and pH-sensitive drug delivery system, zeolitic imidazolate frameworks-8 (ZIF-8) nanospheres. Powder X-ray diffraction and electron microscopy show that our nanospheres are uniform and single-crystalline particles. Owing to the cleavage of zinc–ligand coordination bonds, more ZnPc–COOH were released much faster in the mild acidic conditions (pH 5.0 and 6.0) in comparison with physiological environment (pH 7.4). By incorporating ZnPc–COOH in ZIF-8, our nanospheres exhibited high singlet oxygen quantum yield and intracellular ROS generation. Cell viability experiments toward HepG2 cells demonstrated the low toxicity of ZIF-8 and the good anticancer efficacy of the nanospheres with low IC50 values (4.2–4.9 μg/mL) under light illumination (670 nm, 1.5 J/cm2). Collectively, these results suggested that our nanospheres are the promising pH-responsive drug delivery systems for PDT.