01.07.2011 | Ausgabe 4-5/2011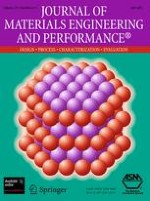 An EMG-Controlled SMA Device for the Rehabilitation of the Ankle Joint in Post-Acute Stroke
Zeitschrift:
Autoren:

S. Pittaccio, S. Viscuso
Wichtige Hinweise
This article is an invited paper selected from presentations at Shape Memory and Superelastic Technologies 2010, held May 16-20, 2010, in Pacific Grove, California, and has been expanded from the original presentation.
Abstract
The capacity of flexing one's ankle is an indispensible segment of gait re-learning, as imbalance, wrong compensatory use of other joints and risk of falling may depend on the so-called drop-foot. The rehabilitation of ankle dorsiflexion may be achieved through active exercising of the relevant musculature (especially
tibialis anterior
, TA). This can be troublesome for patients affected by weakness and flaccid paresis. Thus, as needs evolve during patient's improvements, a therapeutic device should be able to guide and sustain gradual recovery by providing commensurate aid. This includes exploiting even initial attempts at voluntary motion and turns those into effective workout. An active orthosis powered by two rotary actuators containing NiTi wire was designed to obtain ankle dorsiflexion. A computer routine that analyzes the electromyographic (sEMG) signal from TA muscle is used to control the orthosis and trigger its activation. The software also provides instructions and feed-back for the patient. Tests on the orthosis proved that it can produce strokes up to 36° against resisting torques exceeding 180 Ncm. Three healthy subjects were able to control the orthosis by modulating their TA sEMG activity. The movement produced in the preliminary tests is interesting for lower limb rehabilitation, and will be further improved by optimizing body-orthosis interface. It is hoped that this device will enhance early rehabilitation and recovery of ankle mobility in stroke patients.