2016 | OriginalPaper | Buchkapitel
2. Business Model Research Agenda Positioning: Conceptual Frameworks, Functions, Benefits, Rationale, Dynamics, Performance, and Economic Feasibility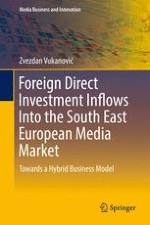 Erstes Kapitel lesen
Autor: Zvezdan Vukanović
Abstract
The concept of the BM first appeared over half a century ago in an article investigating the construction of business game revenue source model for training purposes (Bellman et al.
1957
; Desmarteau and Saives
2008
). The term is mentioned just once: "And many more problems arise to plague us in the construction of these business models than ever confronted an engineer" (Bellman et al.
1957
: 474). The term did not see widespread use for decades. Until its reappearance in 1970s in computer science journals. Among the first who used the term business models in the context of data and process modeling were Konczal (
1975
) and Dottore (
1977
). In information management, business models were used to model a firm with all its processes, tasks, data, and communication links to build an IT system to supporting the firm in its daily work.