01.04.2015 | Ausgabe 2/2015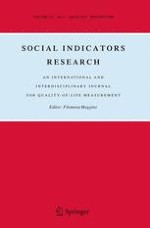 Co-resident Parents and Young People Aged 15–34: Who Does What Housework?
Zeitschrift:
Autoren:

Lyn Craig, Abigail Powell, Judith E. Brown
Abstract
Young adults are now more likely to co-reside with their parents than previous generations, but domestic work patterns among this family type are largely unexplored. This study addresses this issue using Australian Bureau of Statistics Time Use Surveys (1992, 1997, 2006) and Poisson–Gamma regression analyses. It examines patterns in and correlates of domestic labor in two-generation households in which young people aged 15–34 co-reside with their parents (n = 1,946 households comprised of 2,806 young people and 5,129 parents). It differentiates between routine indoor tasks (cooking, cleaning, laundry), non-routine tasks (outdoor work, household management and maintenance, car care) and grocery shopping. Predictors of more time in some domestic activities by young people include being in neither employment nor education/training (NEET), being older, having a single parent and being in a non-English speaking household (young women). Young people being NEET, or female, are associated with less cooking time for mothers, but in the main when young people do perform domestic activities, they do not relieve their parents of those same activities, suggesting more time is spent by the household in total.