25.07.2018 | Chemical routes to materials | Ausgabe 22/2018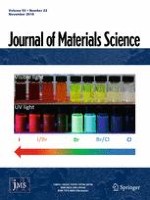 Construction of hierarchical TiO2 nanorod array/graphene/ZnO nanocomposites for high-performance photocatalysis
Zeitschrift:
Autoren:

Zhongchi Wang, Chengzhi Luo, Yupeng Zhang, Youning Gong, Jun Wu, Qiang Fu, Chunxu Pan
Wichtige Hinweise
Electronic supplementary material
Abstract
The photocatalytic performance of heterostructure photocatalysts is limited in practical use due to the charge accumulation at the interface and its low efficiency in utilizing solar energy during photocatalytic process. In this work, a ternary hierarchical TiO2 nanorod arrays/graphene/ZnO nanocomposite is prepared by using graphene sheets as bridge between TiO2 nanorod arrays (NRAs) and ZnO nanoparticles (NPs) via a facile combination of spin-coating and chemical vapor deposition techniques. The experimental study reveals that the graphene sheets provide a barrier-free access to transport photo-excited electrons from rutile TiO2 NRAs and ZnO NPs. In addition, there generates an interface scattering effect of visible light as the graphene sheets provide appreciable nucleation sites for ZnO NPs. This synergistic effect in the ternary nanocomposite gives rise to a largely enhanced photocurrent density and visible light-driven photocatalytic activity, which is 2.6 times higher than that of regular TiO2 NRAs/ZnO NPs heterostructure. It is expected that this hierarchical nanocomposite will be a promising candidate for applications in environmental remediation and energy fields.