2013 | OriginalPaper | Buchkapitel
Does "Strategic Patenting" Threaten Innovation and What Could Happen If It Did?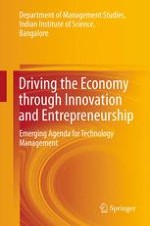 Erstes Kapitel lesen
Autor: Bernard Girard
Verlag: Springer India
Abstract
Recent buyouts of Nortel's patent portfolios by a consortium including Microsoft, Apple, and Sony and Motorola Mobility's by Google have focused attention on the role of intellectual property (IP) in business strategies. IP changed a lot these last 15 years. New patent-eligible subject matters (biotechnology, software) and regulatory developments in the United States have since the mid-1980s led to a rapid growth of patenting, to a fast raise of patents' value but also to the deterioration of their average quality. It also led to the massive use of strategic patenting by firms. Globalization, network organizations, and generalized subcontracting can explain part of an evolution that could have a significant impact on the pace and direction of innovation. These changes create barriers to new entrants, divert R&D budgets from research, and bring major uncertainty to new entrants who never know whether they infringe a patent or not. Universities that file patents may neglect basic research, while firms that indulge in strategic patenting spend an increasing proportion of their R&D effort in legal expenses and defensive strategies. In short, they could slow the pace of innovation and harm those industries that innovate the most.