02.01.2019 | Polymers | Ausgabe 7/2019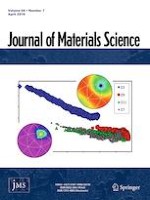 Excellent self-healing and antifogging coatings based on polyvinyl alcohol/hydrolyzed poly(styrene-co-maleic anhydride)
Zeitschrift:
Autoren:

Shuai Luo, Xuan Qiao, Qiu-Yu Wang, Yun-Fei Zhang, Ping Fu, Zhi-Dong Lin, Fei-Peng Du, Chun Cheng
Wichtige Hinweise
Electronic supplementary material
Abstract
To develop low-cost and high-performance self-healing antifogging coatings, polyvinyl alcohol/hydrolyzed poly(styrene-co-maleic anhydride) (PVA/H-PSMA) coatings were prepared from a mixed solution of polyvinyl alcohol (PVA) and hydrolyzed poly(styrene-co-maleic anhydride) (H-PSMA) via spin coating and annealing. The microstructure, antifogging behavior, and self-healing ability were investigated. High transparency and low surface roughness were observed when the PVA/H-PSMA film was coated on glass slides. The PVA/H-PSMA coatings showed excellent antifogging performance in a warm, humid environment. The coatings also performed well when transferred from a refrigerator to room temperature. The antifogging coatings showed desirable water resistance due to strong chemical bonding between PVA and H-PSMA, as well as excellent self-healing ability due to hydrogen bonding self-assembly in the PVA/H-PSMA structure. The coatings still exhibited excellent antifogging effects after 20 scratching-repairing cycles, illustrating their potential use in practical applications.