03.04.2015 | Focus | Ausgabe 2/2017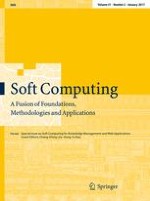 Feature-driven linguistic-based entity matching in linked data with application in pharmacy
Zeitschrift:
Autoren:

Parisa D. Hossein Zadeh, Mahsa D. Hossein Zadeh, Marek Z. Reformat
Wichtige Hinweise
Communicated by C.-S. Lee.
Abstract
The web becomes an overwhelmingly huge repository of data. At the same time, users demand access to the information on the web in a more natural way. In other words, users require interaction with the web using natural linguistic terms and expect human comprehensive answers. The introduction of Resource Description Framework (RDF) is a promising step towards significant changes how systems can utilize the web. The very nature of RDF format that ensures high interconnectivity of pieces of data creates an opportunity to process and analyse data in a different way. In this paper, we address the problem of processing web information using fuzzy-based technologies. In particular, we adopt a linguistic representation model to determining alternatives that match a given reference with the highest possible degree and satisfying some specific criteria. The process of comparing alternatives to the reference is feature-driven while an entity is described by its features. The proposed methodology is able to deal with features of different nature and utilize comparison mechanisms suitable for each type of features. The utilization of 2-tuple allows for comparing and aggregating linguistic-based descriptions of features, especially when the reference does not specify values of features explicitly. In experiments, we show the utilization of our approach in the domain of pharmacy. The obtained results show the advantage of using the feature-based comparison process and linguistic aggregation procedure over results obtained using the RDF query language SPARQL (SPARQL Protocol and RDF Query Language).