03.02.2021 | Ausgabe 2/2021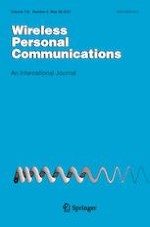 Firefly Optimization Algorithm Based Web Scraping for Web Citation Extraction
Zeitschrift:
Autoren:

E. Suganya, S. Vijayarani
Wichtige Hinweise
Publisher's Note
Springer Nature remains neutral with regard to jurisdictional claims in published maps and institutional affiliations.
Abstract
Web citation analysis is primarily used to examine the impact of an author, an article or a publication by counting the amount of intervals that has been cited by other authors. The significant goal of web citation analysis is helping the researchers to find their related papers for their further analysis. The references of the paper must be cited by the author, which is used to recognize the link among the previous relevant research. The citation provides the valuable information that directs the researchers to gain knowledge about the current trends and future developments and obtain new ideas in their respective fields. The citation's information are incorporate in the database called web citation database such as Google Scholar, Web of Science, Scopus and so on. From the web citation database, extracting the user required information is very complex task. Most of the open source tools are available online but manual process is needed to select the user-required information from the web page. For instance if the user need author name and publisher from the web citation database, they required to choose the exact information tags manually in existing tools which consumes more time. To overcome this difficulty we proposed an algorithm Firefly Optimization Algorithm based Web Scraping for web content extraction from web citation database. The primary purpose of this research is to extract author information extraction process extracts citation information published by an author, journal name, publisher, year and citation using web citation analysis. The user's query input will be the keyword for example big data, artificial intelligence, etc. The web citation information from multiple web pages using Web crawling and web scraping techniques are applied for web citation information based on the user query and Particle Swarm Optimization, Hidden Markov Model are applied for finding the best solution from all the feasible solutions. Experiments illustrate the proposed FOAWS algorithm outperforms well comparing to other two algorithms.