2020 | OriginalPaper | Buchkapitel
Neurons and Plasticity: What Do Glial Cells Have to Do with This?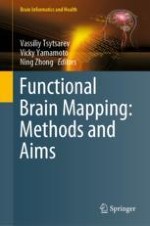 Erstes Kapitel lesen
Autoren: Nicolangelo Iannella, Michel Condemine
Verlag: Springer Singapore
Abstract
It has long been the view that the neurons in the brain are responsible for its ability to process information from external cues and adapt accordingly. The key to this is the brain's ability to change its internal structure in an activity-dependent manner over several timescales. Synapses are the key sites where changes, both structurally ad functionally, such take place. The neurons in the mammalian brain, however, only make up half the number of cells. The remaining cells are collectively called glial cells, a family of cells that are comprised of astrocytes, oligodendrocytes, ependymal cells and radial glia. Historically, these cells were believed to only support the maintenance and wellbeing of neurons, playing no role in information processing, however, over the last twenty years there is mounting evidence illustrating that this is not the case. Currently, experiments have shown that glial cells are directly involved in transmission and modulation of neurotransmitters, synaptic plasticity and have also been implicated in brain disorders, such as epilepsy. To this end, the traditional picture of a synapse being composed of a pre-synaptic terminal, a small extracellular gap and a post-synaptic spine needs revision to include both glial cell and extracellular matrix components. To this end, computational investigations of neural-glial signaling and their impact on synaptic plasticity and spiking neural network dynamics has been sorely lacking. It is the authors' aspiration that this will inspire future researcher to investigate the complex interactions between neurons and glial cells.