01.08.2013 | Ausgabe 4/2013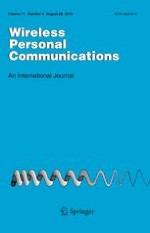 On Modeling The Impact of Selfish Behaviors on Limited Epidemic Routing in Delay Tolerant Networks
Zeitschrift:
Autoren:

Yahui Wu, Su Deng, Hongbin Huang
Abstract
Transmission opportunity in delay tolerant network (DTN) is uncertain. To improve the routing performance, DTN tries to use every contact between nodes, and one classic policy is epidemic routing algorithm (ER). Due to much energy consumption,
L-hop limited ER
algorithm is proposed. However, such method does not consider the energy constraint for a specific node. To overcome this problem, we propose the
L-count limited ER
algorithm, in which each node forwards at most
\(L\)
times. Numerical results show that this new algorithm can get better performance. Both of above algorithms need nodes to work in a cooperative way. However, due to selfish nature of nodes (
individual selfishness
and
social selfishness
), they may not be willing to help others. This paper proposes an accurate theoretical framework to evaluate the impact of these behaviors based on nonlinear differential equations (ODE). Simulations based on both synthetic and real motion traces show the accuracy of our theoretical model. Numerical results show that selfish nature can decrease the flooding performance in both algorithms. Under the same selfish behaviors, the performance is decreasing with the number of communities. The deviation of the performance between two algorithms is decreasing with the value of
\(L\)
.