09.06.2018 | S.I. : Emergence in Human-like Intelligence towards Cyber-Physical Systems | Ausgabe 9/2019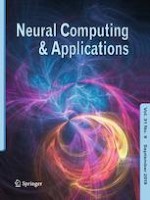 Robust guaranteed cost control for continuous-time uncertain Markov switching singular systems with mode-dependent time delays
Zeitschrift:
Autoren:

Huanli Gao, Xueliang Liu, Fuchun Liu
Wichtige Hinweise
This work was supported by the National Natural Science Foundation of China (61703167), the Fundamental Research Funds for the Central Universities (2017MS058), the Guangdong Province Science and Technology Department Project (Grant No. 2016A010102010) and the Science and Technology Program of Guangzhou (Grant No. 201802020025).
Abstract
The guaranteed cost control problem for mode-dependent time-delay Markov switching singular systems with norm-bounded uncertain parameters is discussed. Based on delay-dependent linear matrix inequalities, sufficient conditions which ensure the nominal Markov switching singular system to be regular, non-impulsive and stochastically stable are derived by quoting a mode-dependent Lyapunov functional and applying Moon's inequality for cross terms. The sufficient conditions involve two cases. Case 1: the time delays are known; Case 2: the time delays are unknown, but the difference of the largest and the smallest time delay is known. Then, the problem is solved to design a state-feedback control law such that the closed-loop system is stochastically stable and the corresponding cost function value is not bigger than a specified upper bound for all the admissible uncertainties. Finally, optimization algorithms are given to find the optimal performance indexes.