2019 | OriginalPaper | Buchkapitel
10. Wine Tourism and Wine Vacation as a Cultural and Creative Industry: The Case of the Bullas Wine Route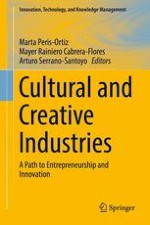 Erstes Kapitel lesen
Autoren: Inmaculada Carrasco, Juan-Sebastián Castillo-Valero, Ana Pérez-Luño
Abstract
Wine is a part of the Mediterranean culture that has gradually taken root in other parts of the world. Every single wine is an artistic creation that emerges in a terroir, combining a sample of physical and cultural traits such as grape variety, soil, planting, yields and winemaking. It reflects a culture, based on natural conditions, knowledge, and rituals that are passed on through generations, forming part of the cultural identity and heritage.
Academic interest in wine tourism has grown as the wine industry has developed, diversifying its supply of services. This interest has partly been generated by the concern for creating value and the need to look for sustainable business activities allowing local development. Thus, most of the literature has an economic focus, interpreting wine tourism and wine tourism vacation as a way to revitalize rural areas in decline, a context of direct sale and promotion, or a marketing opportunity to position the brand using a specific image.
The link between culture, intangibles and the economy is complex and requires an open approach. Thus, in this chapter, our purpose is to present wine vacations and wine routes as a product of the wine industry that leverages local cultural traits to create wealth, contribute to sustainable development and preserve cultural heritage.
To achieve this goal we use a case study of the Bullas Wine Route in Murcia (Spain). Archaeological discoveries date the existence of vineyards and wine activity in this area to the Roman era. More than 200 traditional wineries still remain, some of them are in operation since the eighteenth and nineteenth centuries. History and Culture form the framework of a recent innovative wine route project based on a participative and sustainable model of social, economic, and environmental development. This case study has been selected as it presents ethnographic, historic, cultural, recreational, productive, social, landscape and environmental synergies, conforming an initiative of great interest.