10.01.2020 | Methodologies and Application | Ausgabe 16/2020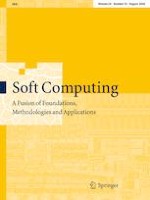 Wireless sensor network intrusion detection system based on MK-ELM
Zeitschrift:
Autoren:

Wenjie Zhang, Dezhi Han, Kuan-Ching Li, Francisco Isidro Massetto
Wichtige Hinweise
Publisher's Note
Springer Nature remains neutral with regard to jurisdictional claims in published maps and institutional affiliations.
Abstract
Advances in digital electronics, wireless communications, and electro-mechanical systems technology have revolutionized the society and economy across the globe by enabling the development of low-cost, low-power, and multi-functional sensor nodes, from which the sensor networks are realized by leveraging the features of sensing, data processing, and communication present in these nodes. Though the energy of the wireless sensor network (WSN) nodes is limited, the detection of existing intrusion detection systems in WSN is weakly accurate further. To reduce the energy consumption of nodes in WSNs during detection processing, we propose a hierarchical intrusion detection model that clusters the nodes in a WSN according to their functions. Even more, to improve the detection accuracy of abnormal behavior of the WSN intrusion detection system and reduce the false alarm rate, it is considered in this research the usage of the classification algorithm of kernel extreme learning machine, following to Mercer Property to synthesize multi-kernel functions. We realize the optimal linear combination by testing and applying the multi-kernel function and build a multi-kernel extreme learning machine to WSN intrusion detection systems. Simulation results show that the system not only guarantees a high detection accuracy but also dramatically reduces the detection time, being well suited for resource-constrained WSNs.