19.04.2017 | Ausgabe 1/2018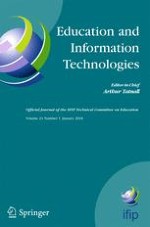 Youth texting: Help or hindrance to literacy?
Zeitschrift:
Autor:

Dmitri Zebroff
Abstract
An extensive amount of research has been performed in recent years into the widespread practice of text messaging in youth. As part of this broad area of research, the associations between youth texting and literacy have been investigated in a variety of contexts. A comprehensive, semi-systematic review of the literature into texting and literacy was conducted, with a particular focus on quantitative empirical studies. Media reports, teacher surveys, and qualitative studies were also taken into consideration as part of this wide-ranging examination of previous research into this phenomenon. There were no clear positive or negative links discovered between adolescent texting practices and literacy, with the research findings in this study area best summarized as mixed and inconclusive. More studies in this research area are required, especially of an experimental or longitudinal kind. In addressing the debate on the impact of texting on literacy, research analyses as well as media reports would benefit from a more balanced presentation of existing findings.