01.04.2013 | Research Paper | Ausgabe 4/2013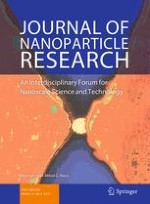 Characterization of stable, electroactive protein cage/synthetic polymer multilayer thin films prepared by layer-by-layer assembly
Zeitschrift:
Autoren:

Koichiro Uto, Kazuya Yamamoto, Naoko Kishimoto, Masahiro Muraoka, Takao Aoyagi, Ichiro Yamashita
Abstract
We have fabricated electroactive multilayer thin films containing ferritin protein cages. The multilayer thin films were prepared on a solid substrate by the alternate electrostatic adsorption of (apo)ferritin and poly(
N
-isopropylacrylamide-
co
-2-carboxyisopropylacrylamide) (NIPAAm-
co
-CIPAAm) in pH 3.5 acetate buffer solution. The assembly process was monitored using a quartz crystal microbalance. The (apo)ferritin/poly(NIPAAm-
co
-CIPAAm) multilayer thin films were then cross-linked using a water-soluble carbodiimide, 1-[3-(dimethylamino)propyl]-3-ethylcarbodiimide. The cross-linked films were stable under a variety of conditions. The surface morphology and thickness of the multilayer thin films were characterized by atomic force microscopy, and the ferritin iron cores were observed by scanning electron microscopy to confirm the assembly mechanism. Cyclic voltammetry measurements showed different electrochemical properties for the cross-linked ferritin and apoferritin multilayer thin films, and the effect of stability of the multilayer film on its electrochemical properties was also examined. Our method for constructing multilayer films containing protein cages is expected to be useful in building more complex functional inorganic nanostructures.