01.02.2013 | Ausgabe 2/2013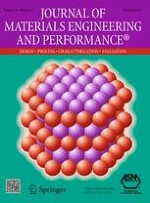 Inhibition of Mild Steel Corrosion Using
l

-Histidine and Synergistic Surfactants Additives
Zeitschrift:
Autoren:

M. Mobin, Mosarrat Parveen, M. Z. A. Rafiquee
Abstract
The corrosion inhibition behavior of nitrogen-containing amino acid
l
-Histidine (LHS) on mild steel in 0.1 M H
2
SO
4
solution in the temperature range of 30-60 °C was studied by weight loss measurements, and potentiodynamic polarization measurements. The effect of the addition of very small concentration of surfactants, sodium dodecyl sulfate (SDS), and cetyltrimethyl ammonium bromide (CTAB), respectively on the corrosion inhibition behavior of LHS was also studied. The surface morphology of the corroded steel samples was evaluated by scanning electron microscopy (SEM) and atomic force microscopy (AFM). LHS significantly reduces the corrosion rates of mild steel, with the maximum inhibition efficiency (IE) being 71.09% at 30 °C in the presence of 500 ppm of LHS. The IE of LHS is synergistically increased in the presence of SDS and CTAB. The SEM and AFM photographs show a clearly different surface morphology in the presence of additives. LHS alone and in combination with surfactants obeys Langmuir adsorption isotherm from the fit of the experimental data of all concentration and temperature studied. The calculated thermodynamic parameters for adsorption reveal strong interaction between the inhibitors and the mild steel surface, and suggest physical adsorption. The results obtained by potentiodynamic polarization measurements are consistent with the results of the weight loss measurement. LHS acts more anodic than cathodic inhibitor.