01.08.2014 | Original Article | Ausgabe 3/2014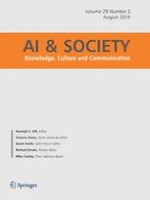 Mapping the cognitive environment of fifth graders: an empirical analysis for use in environmental planning
Zeitschrift:
Autoren:

Hurng-Jyuhn Wang, Chin-Shien Wu, Yun-Yu Huang, John R. Parkins
Wichtige Hinweise
This research article has been partially presented by power points in the 12th International Symposium on Society and Resource Management in Vancouver, BC Canada.
Abstract
This study employs an experiment investigating cognitive mapping of fifth-grade children living in a remote village environment, wherein characteristics of the landscape included paths, landmarks, nodes, edges, and districts. Two aspects of analysis were salient in this study. First, important landscape characteristics and their frequency of appearance in the cognitive maps were tabulated and illustrated as a layout map. Second, inaccurate cognitive maps were structurally analyzed to account for any incompleteness, distortions, and augmentation of actual environments found in some map samples. Focus on gender differences in children's environmental cognition in terms of symbolic representation skills utilized in cognitive mapping is of special interest in this case study. Results confirm Piaget's theory that older children, aged ten or more, begin to use projective and Euclidean concepts. Furthermore, boys used a greater variety of symbols to represent a particular landscape characteristic, a cultural temple, than did the girls. Finally, we hypothesize that the 'hunter–gatherer' social divisions of labor between men and women in the village's early historical social structure are consequentially related to gender discrepancies in cognitive mapping symbolic representation skills, in non-English-speaking children.